SpeedUp Player Pro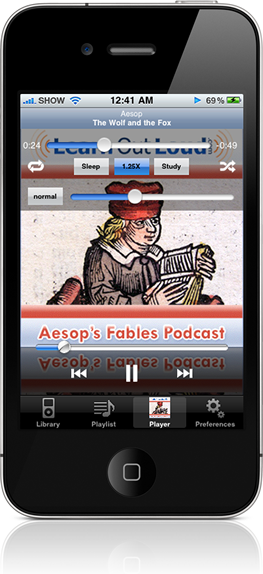 Listen to your iPod collections at 0.5X – 2.5X speed. Supports iOS5 multitasking, remote controller. Study mode(A/B repeat, quick rewind/forward), sleep timer.

Save time listening to podcasts and audiobooks. Play at any speed!
Study mode helps you learn more effectively.
Sleep timer can save your battery while you sleep.

SpeedUp Player features:
Variable speed playback: 0.5X(half speed) – 2.5X (0.05X interval)
Preserve pitch(tone) while changing playback speed.
Play directly from your iPod collection. No conversion required. (supports music/podcasts/audiobooks)
Full multitasking support.
Remote controller support.
Sleep timer (pause after 10/20/30/60/120 minutes)
A/B repeat : repeat interval using simple button press
Configurable quick rewind/forward buttons. 4 buttons can be set individually.
Extremely fast iPod library browsing (disk+memory based cache)
Browse by album/artist/songs/playlists/podcasts
Simple playlist with load/save
unlimited bookmarks within track (can save position or A-B repeat)
Integrated recorder
Pause/resume on phone call(audio interruption).
Pause when headphone is unplugged.
Music tracks can be set to be played at 1X.
Limitations:
supports iOS5 and above.
video tracks are not supported.
DRM contents are not supported.